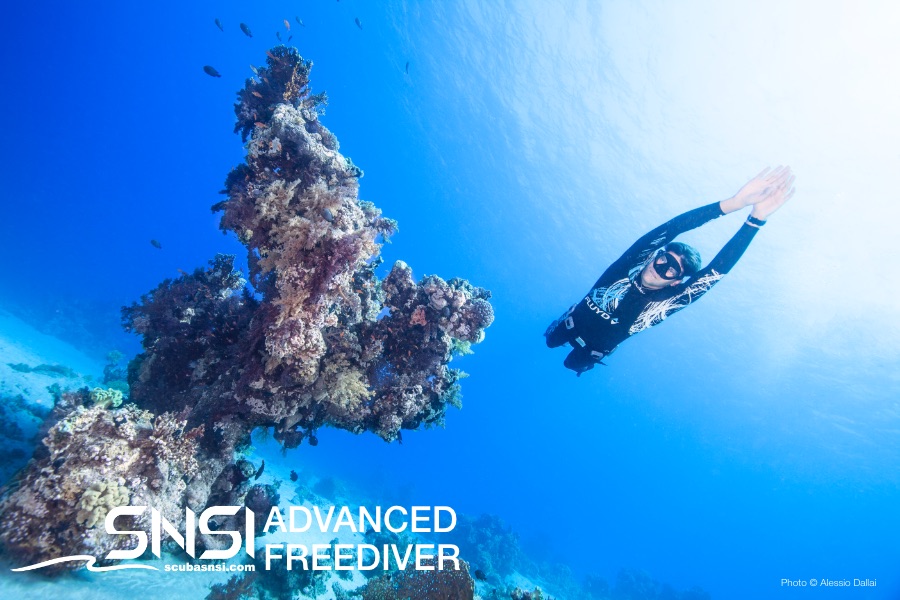 ADVANCED FREEDIVER – NAPREDNI RONIOC NA DAH
Napredno istraživanje u apnei
Tečaj SNSI Advanced Freediver poboljšati će vašu tehniku disanja, otkrijte nove metode treninga apnee.
Preduvjeti: 15 godina starosti i imati certifikat SNSI Freediver ili ekvivalentni.
Teoretske lekcije: 4.
Lekcije u bazenu ili zatvorenim vodama: 4.
Lekcije u otvorenim vodama: 4.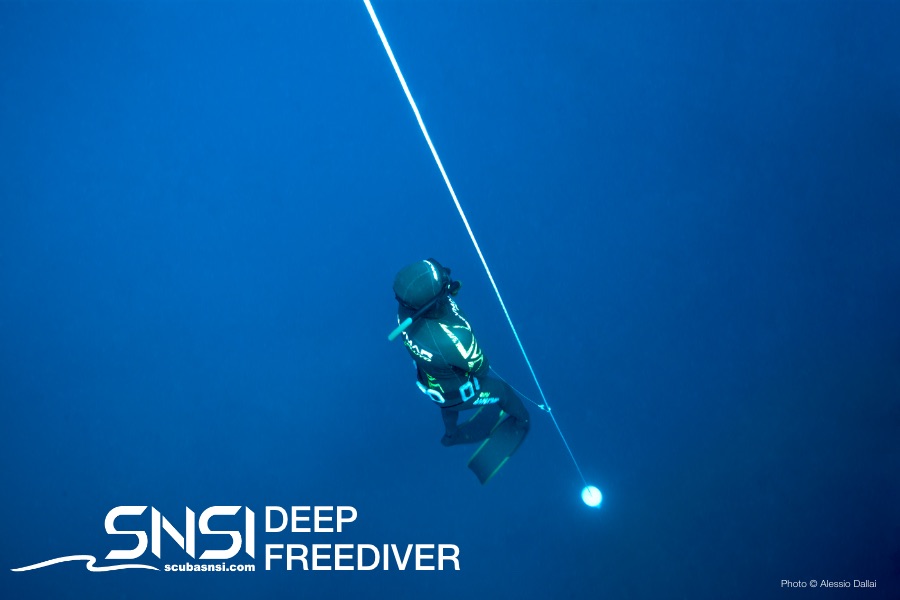 You will learn to reach greater depths, the right techniques for concentration and relaxation are fundamental. This course will help you discover a part of your inner self, which allows you to feel completely at ease with the surrounding environment, and comfortable within oneself.
Prerequisites: 18 years and SNSI Advanced Freediver or equivalent.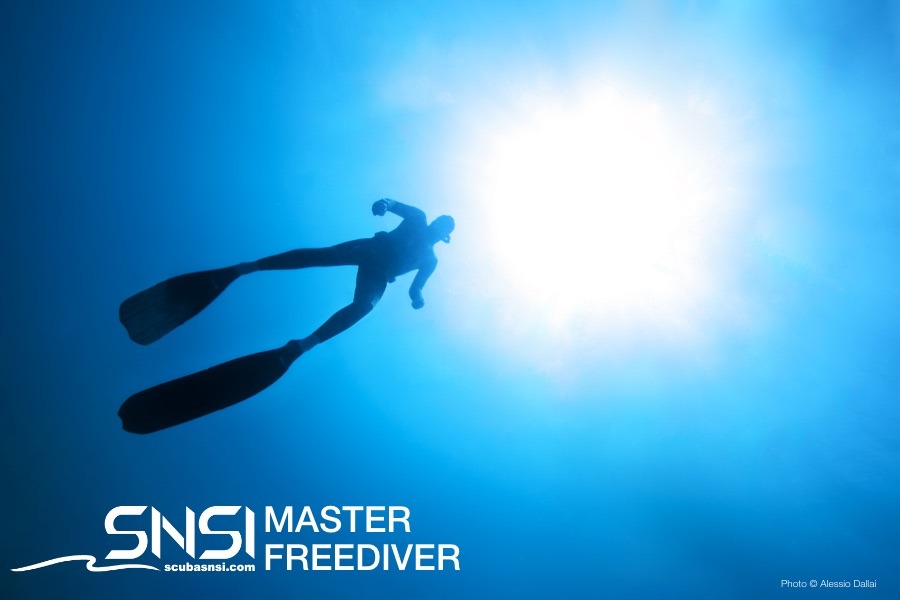 Dosegnite maksimalni nivo ronjenja na dah
Understand the physiological changes that happens to your body when you Freedive, how your muscles respond to the lack of oxygen and how to adapt to the physical changes. Learn the training methods to improve your techniques.
Prerequisites: 18 years and SNSI Deep Freediver or equivalent.