Learn the skills and the knowledge from
a champion and have fun.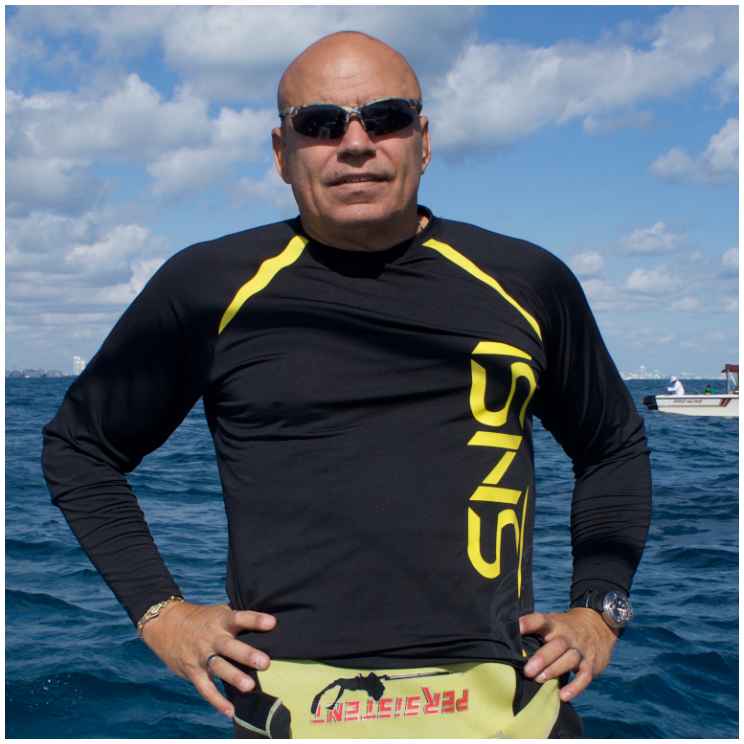 SNSI Freediving:
the system developed with Pipin Ferreras.
---
The SNSI Freediving system has been developed in collaboration with the Freediving world champion Pipin Ferreras, who has set 21 world records in different Freediving categories.
Pipin directly contributed and participated in the development to the SNSI Freediving programs, his true world experience and application is equal to none, both as an athlete and a coach.
The skill exercises of the SNSI Freediving courses are based on Pipin's proven diving techniques and training programs.
Who is Francisco Pipin Ferreras?
Pipin born in Cuba the January 18th 1962. In 1987, at the age of 25, he set his first World Record reaching of 67 meters (220 ft) depth in constant weight.
From the late 1980s and onward he made a name of himself in the so-called "No-Limits"' discipline where he established his first known world record of 112 meters (367 ft) depth in November 1989.
The last World Record he set in the No-Limits discipline at the depth of 171 meters (560ft) is dated 2003.
On July 20th 2019 in Boca Chica (Dominican Republic) Pipin came "Back to the Abyss" at the age of 55 he is again Wolrd Champion for Master Category (over 55) reaching the depth of 106 meters (348 ft) "No-Limits" overcoming Jaques Mayol that reached 105 meters (345 ft) at the same age.